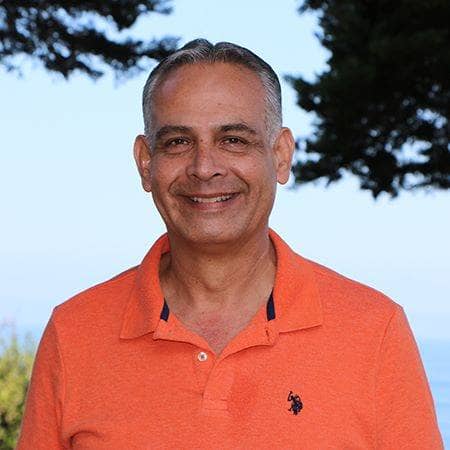 Enrique Ureña Portales
Position:
Policy Officer and Field Offices / Observer Program Supervisor and Manager -
La Jolla Headquarters
858 665-4926
---
Responsibilities
Provides advice and appropriate input as needed regarding issues related to IATTC and AIDCP policy and institutional matters.
Respond to the variegated queries on these matters coming from the other staff members but also from IATTC members and AIDCP Parties and other entities.
Role as a liaison with the National Observer Programs, monitors the activities of all observer programs and ensures data and quality control as appropriate.
Providing the necessary support in the preparation of the AIDCP and IATTC compliance reports as well as with coordinating and overseeing the AIDCP International Review Panel (IRP) database.
Education
Degree (Licenciatura) in Oceanology, Escuela Superior de Ciencias Marinas (now Facultad de Ciencias Marinas), Universidad Autónoma de Baja California (UABC), Ensenada, B.C., México , 1985
Biography
Enrique Ureña is from Mexico. Soon after graduating, he began working for the IATTC in 1986, as an on-board observer. In 1987 he joined the then existing IATTC field office in Ensenada, Mexico, where he worked for four years as a field office data editor and waterfront data collection contact. He was transferred to the headquarters office in La Jolla in 1990, to work as a data editor within the former Tuna-Dolphin Program. These duties were expanded in 1993 when he was also put in charge of the recently established database of the AIDCP International Review Panel (IRP) In 1993. It was decided in 2019 to transfer him to the Policy and Compliance Division, which meant a further expansion of his responsibilities.