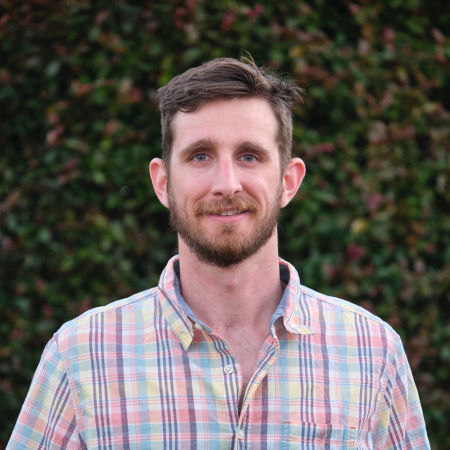 ---
Responsibilities
Support with any activities related to the Regional Tuna Tagging Project in the EPO.
Responsibilities consist of processing tag return data including data entry, managing and improving databases for a more a streamlined interface, and general management of data collected from an ongoing tuna tagging programs.
Synthesizing conventional and archival data for use in stock assessments.
Education
M.Sc. in Marine Science, University of South Carolina, 2018.
B.Sc. in Marine Science, Physics, and Biology. University of Miami, 2016.
Biography
Michael Opiekun joined the staff in 2022 in the role of Tuna Tagging Program Science Technician (external). Before joining IATTC, Michael worked as a research assistant for the Rykaczewski Ecosystem and Climate Change Lab under Dr. Ryan Rykaczewski at the University of South Carolina to observe relationships between physical and biological processes in the Gulf of Alaska. His work focused on examining large scale physical indices including the North Pacific Gyre Oscillation and the Pacific Decadal Oscillation, and small-scale variability in the Gulf of Alaska to compare the impacts of spatial and temporal indices on Gulf of Alaska salmon production. Michael is trained in physical and biological oceanography and works to influence fisheries management by including climate processes and physical oceanography into management decisions.
Puerta, Patricia & Ciannelli, Lorenzo & Rykaczewski, Ryan & Opiekun, Michael & Litzow, Michael 2019. Do Gulf of Alaska fish and crustacean populations show synchronous non-stationary responses to climate?. Progress in Oceanography
Litzow, Michael & Ciannelli, Lorenzo & Puerta, Patricia & Wettstein, Justin & Rykaczewski, Ryan & Opiekun, Michael 2019. Nonstationary environmental and community relationships in the North Pacific Ocean. Ecology
Michael A. Litzow, Lorenzo Ciannelli, Patricia Puerta, Justin J. Wettstein, Ryan R. Rykaczewski and Michael Opiekun 2018. Non-stationary climate–salmon relationships in the Gulf of Alaska. Proceedings of the Royal Society B: Biological Sciences