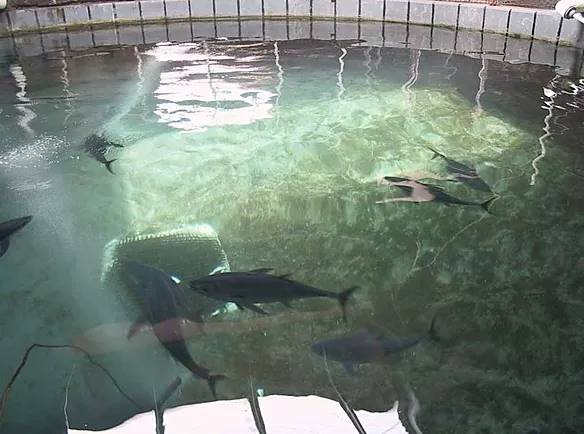 The IATTC's Achotines Laboratory was established for the study of tuna biology and ecology in 1984.
The Laboratory has steadily grown from a modest field station to a well-equipped multi-disciplinary research facility. Located on Achotines Bay at the tip of Panama's Azuero Peninsula, pelagic (at-sea), coastal, intertidal, and estuarine environments are all found within a few kilometers of the Laboratory.
Research efforts remain focused on tuna and related species with scientists from around the world utilizing the unique location and facilities. One of the key aspects of recent research at the Laboratory is the study of the effects of climate change (ocean warming, ocean acidification) on the pre-recruit life stages of tropical tunas (
Stock assessment program
). The Laboratory also provides a setting for testing bycatch reduction technologies of the tuna fishery (
Bycatch group
). The Laboratory has infrastructure to maintain all life stages of tuna in captivity, has well-equipped wet and dry labs, and vessels designed for at-sea research (
Facilities
).