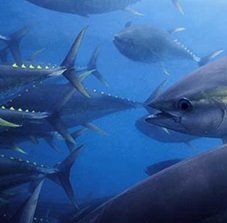 Project A.3.a - Conversion of all remaining Visual Basic 6 (VB6) computer programs to Visual Basic Net (VB.net)
Click to see projects by theme, goal or target:
Objectives

Re-write all VB6 computer programs still in use by the IATTC and supported national observer programs in VB.net.
Work with national programs to install and test in the local environments, and train national program staff.

Background

IATTC staff developed customized data entry and editing programs using VB.
Microsoft has terminated support for VB6, so the development environment no longer runs on current Microsoft operating systems.
The code must be re-written in a supported programming language.
Decision made to use existing staff to complete the project, rather than hire outside programmers

Relevance for management

At some point the compiled VB6 programs will cease to work, and data required for stock management would not be available.

Duration

2 more years – planned completion in 2021

Workplan and status

Late 2014: project initiated.
March 2020: conversion 75% complete.
April-December: Continue conversion, prioritizing the most important computer programs.

Deliverables

Completion of conversion of all VB6 computer programs.
Replacement of all VB6 computer programs in IATTC and national programs with VB.net programs.
Provide technical support to national programs during transition.
Updated date: 01 May 2021

Challenges and key lessons learnt

Thorough testing is time-consuming. This was not included in original project duration estimates, so timelines were extended.
The staff's routine and other duties severely limit the time available for this project.